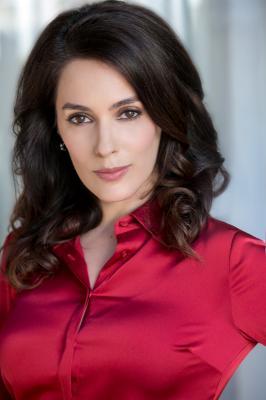 I'm Christina DeRosa, and I love being an actress because there is no playing it small in acting and it's like a game. Ever since I was a child, my favorite game was "make believe." I would pretend I was a mom, a doctor, or teacher and now I'm lucky enough to play make believe on set with other incredible actors. We're all really children at heart. It all started in NY on stage with Natalie Portman as munchkins in The Wizard of Oz, and now I live and work in Los Angeles but ready to travel anywhere that the work is. South East here I come.


I've been blessed to work onset of 'Bad Moms', 'Black-ish' Video, 'Devious Maids' Video, 'Taxi Brooklyn' Vidoe, 'Sam & Cat' Video, 'Hart of Dixie' Video, 'Hollywood Heights', 'Worst Week', 'Everybody Hates Chris' Video, ''Reno 911!', 'Dollhouse', 'Entourage', 'The Whole Truth', 'General Hospital' Video, and the new ABC Drama 'Astronaut Wives Club'. I worked in multiple movies and I am an active member of the Academy of Television Arts and Sciences, won the "Artists in Cinema" award at Universal through the Artists in Music Awards and the 2014 "Rising Star Award" through the 8th annual F.A.M.E. Awards.

I'm extremely proud of every network and cable show I've been on, every imdb credit, every role I played, all the talented stars I get to play with, but something you should know about me is I really strive to be a humanitarian who can leverage my career success to bring more awareness about children in need. What always brings me joy is looking at the pictures of the boys I sponsor in Vietnam through "The Mulligan Project".


Up next for me? I am an actress who believes the best way to create success is producing my own work so this is the year that I am going at it.